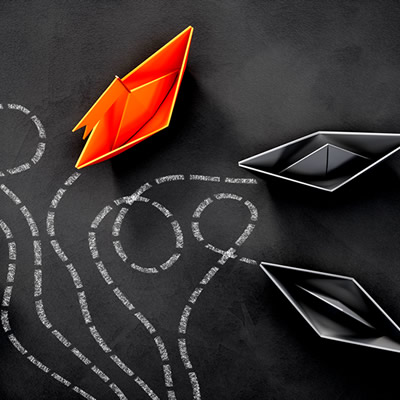 Corporate Resilience and Decision Making
This course will enable you to:
Make good decisions even when under pressure
Understand and use appropriate decision making methods to solve problems and make good choices
Understand how biases, preconditions and assumptions can impact decision making
Avoid common pitfalls and mistakes in the decision making process
Establish the optimal decision making systems and structures to ensure you can respond rapidly and robustly to any future shocks.
At times of immense pressure, businesses can make decisions that affect their whole future, and sometimes those decisions can be bad ones. The coronavirus pandemic wiped out whole businesses before they even had a chance to react. It's critical that we think about the way that we make decisions, so that we can develop a plan for the future, and so that we can respond robustly and rapidly to any future shocks.
This course looks at the way that we make decisions, how sometimes we make bad decisions, some common mistakes and traps we can fall into, and how we can develop a methodology to optimise our decision making to cope with any future shock the world may throw at us.
The decision making process
Decision making and problem solving
Naturalistic decision making
Rational models of decision making
Adaptive decision making
Making a choice
Analysis paralysis
The role of emotion in decision making
Making decisions in risky or uncertain conditions
Risk analysis
Decision trees
Decision tree example
Risk evaluation
Making the right decision
How to make bad decisions
Bad decisions
Preconditions affecting the decision making process
Preconditions
Overconfidence and the illusion of control
Leaping to conclusions
The normalisation of deviance
Normalising deviance
Staying alert
Biased thinking
Bias in accountants
Objective analysis
Avoiding the traps
Don't fall into the traps
Behavioural issues
Prospect theory
Relative positioning
Framing
Positive framing
Framing a threat
Framing effects
Loss aversion
The sunk cost fallacy
Sunk costs
Peer pressure
The influence of groupthink
Learning from mistakes
Optimising decision making
Making good decisions
Emotional intelligence
Managing with empathy
Knowns and unknowns
Preventing near misses
Assessing the process
A big investment
Overconfidence and the illusion of control
Fearing the worst
Overcoming framing bias
Reframing a problem
Error prevention

ACCA partner with accountingcpd.net to provide high quality CPD for members. As an ACCA member, you are required to complete at least 40 relevant units of CPD each year, where one unit is equal to one hour. 21 units must be verifiable; the other 19 can be non-verifiable.
Verifiable CPD
Your accountingcpd.net course counts as verifiable CPD, if you can answer "yes" to these questions:
Was the learning activity relevant to your career?
Can you explain how you will apply the learning in the workplace?
You select courses that meet these criteria, and as you complete each course you get a CPD certificate so you can provide ACCA with the evidence that you undertook the learning activity.