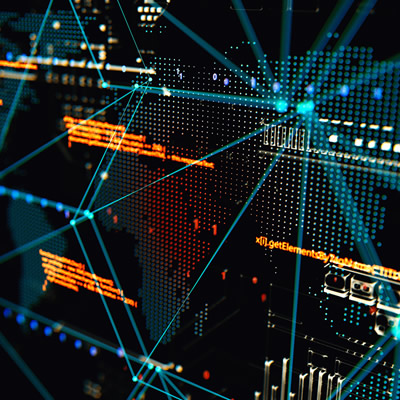 Cyber Security Risk Management
Cyber Security Risk Management
Understand cyber risks and how to protect your organisation
Develop strategies for the management and mitigation of cyber risk
Assess how safe your organisation is and whether your IT team is adequately resourced
Manage corporate information outside the office, including the risks involved in using mobile devices and storing data in the cloud
Plan and gather the resources needed to respond to cyber incidents
Cyber security issues are becoming a day-to-day struggle for businesses and with more remote working than ever, the opportunities for cyber criminals are on the increase. Effective cyber risk management needs to go way beyond the IT department if you are to mitigate and manage the threats to your organisation.
This course offers a detailed overview of cyber risks and the threats to your organisation and explores why cyber security is the responsibility of all managers. The course will help you devise effective strategies and gather appropriate resources for mitigating risks both within and outside the office and prepare your organisation's response to any cyber threats.
Introducing cyber risk
What is cyber risk?
Accountants and cyber security
Why is cyber risk important?
Insiders, outsiders and inside-outers
Ransomware
The dangers of geotagging
The internet of things
Who should be involved in risk management?
Managing cyber risk
Managing cyber risks
Understanding our cyber risks
Technical, process and people risks
What is the best strategic approach?
Cyber risk management
Risk management process
Leading the way
Reducing cyber risk
Taking a holistic approach
Home working
Systems risks
Information security basics
A catalogue of events
Staying safe
Phishing
Social media risk
Disposing of data
NHS
Data loss
Security outside the office
Mobile devices
Staying safe on the move
High risk events
BYOD issues
Cloud-based services
Storing data in the cloud
Responding to threats
Preparation
Preparing for an incident
Responding to an incident
Threat intelligence
Threat levels and the kill chain
Classifying incidents
How can we recover and learn?

ACCA partner with accountingcpd.net to provide high quality CPD for members. As an ACCA member, you are required to complete at least 40 relevant units of CPD each year, where one unit is equal to one hour. 21 units must be verifiable; the other 19 can be non-verifiable.
Verifiable CPD
Your accountingcpd.net course counts as verifiable CPD, if you can answer "yes" to these questions:
Was the learning activity relevant to your career?
Can you explain how you will apply the learning in the workplace?
You select courses that meet these criteria, and as you complete each course you get a CPD certificate so you can provide ACCA with the evidence that you undertook the learning activity.