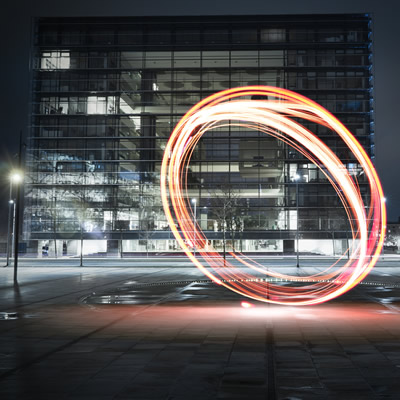 Innovation for Accountants
This course will enable you to:
Think about what innovation is and why it is important
Identify different types of innovation
Encourage innovation within your company
Discover how to evaluate and select appropriate ideas
Develop ideas into projects that work
Find ways to assess and manage risk
Convert ideas into results
Innovation is all about generating and implementing new ideas, breaking the mould to deliver business success. This course shows you why innovation is important, how to create and select great ideas and how to realise them in your own organisation.
You will appreciate how creativity can grow from crisis, consider alternative business models and try out some practical tools for idea generation and risk management. Innovation will teach you how to contribute effective new ideas to a range of situations within your organisation.
Innovation and you
What is innovation?
Why is innovation important?
What types of innovation are there?
What are the main types of innovation?
What are the main sources of innovation?
How is innovation different from what I do every day?
What skills do I need to become an innovator?
When should I think innovatively?
Where does innovation fit within my organisation?
Context and theory
Why does innovation matter to the outside world?
What theory should I be aware of?
Why doesn't everyone innovate?
How do organisations encourage innovation?
How do organisations deal with the financial challenges of innovation?
What external incentives are available for innovative business projects?
Ideas and opportunities
How do I generate ideas and opportunities?
What tools can I use?
Where can I find inspiration?
How do I run a brainstorming session?
How do I evaluate and select appropriate ideas?
How should I talk about my ideas?
How do I convert ideas into results?
Implementing ideas
What makes a great idea work in practice?
What do I do if my idea doesn't fit in to my organisation's business model?
What other business models are there?
How should I manage an innovative project?
How do I monitor and evaluate an innovative project?
When should I change or cancel an innovative project?
Managing change and risk
How do people respond to change?
What approaches can I use to manage change?
How do I avoid risk?
How can I assess the risk of an innovative project?
What is an acceptable level of risk?
What do I do if no-one wants to take the risk?

ACCA partner with accountingcpd.net to provide high quality CPD for members. As an ACCA member, you are required to complete at least 40 relevant units of CPD each year, where one unit is equal to one hour. 21 units must be verifiable; the other 19 can be non-verifiable.
Verifiable CPD
Your accountingcpd.net course counts as verifiable CPD, if you can answer "yes" to these questions:
Was the learning activity relevant to your career?
Can you explain how you will apply the learning in the workplace?
You select courses that meet these criteria, and as you complete each course you get a CPD certificate so you can provide ACCA with the evidence that you undertook the learning activity.