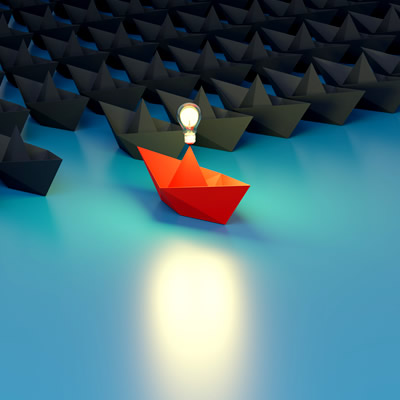 Thinking Strategically
This course will enable you to:
Deal with uncertainty
Question the status quo
Use a combination of creative and analytical skills
Thinking Strategically for Accountants has been designed for accounting and finance professionals who want to develop their strategic thinking skills. With activities and scenarios based in the finance world, this course will show you why strategy is important to finance professionals, and offer tips to help you to think strategically within the organisation.
Strategy and you
What is strategy?
Why is strategy important?
How is strategy different from planning?
What is strategic thinking?
Who needs to think strategically?
How will thinking strategically improve my performance?
When should I think strategically?
Can thinking strategically be a bad thing?
Thinking differently
How is thinking strategically different to what I do the rest of the time?
What skills do I need to be able to think strategically?
What is creative thinking?
How do I research and analyse information?
How do I make decisions?
How do I communicate strategy?
How do I handle uncertainty and change?
Where can I find inspiration?
Theory and process
What is the right way to do strategy?
What strategic theory should I be aware of?
What processes do organisations typically go through to develop strategy?
What processes do organisations typically go through to implement strategy?
How do I keep up with new developments?
Tools and techniques
Why should I use strategic tools?
How do I create a SWOT analysis?
What internal factors should I consider?
What external factors should I consider?
How do I plan for the future?
How can I measure success?
What other tools might I need to know about?
Making it happen
How does theory work in practice?
How do I fit into the strategic process?
How can I contribute to my organisationís strategy?
What makes a good strategy work?
How do I monitor and evaluate what Iíve been doing?
What other factors do I need to take into account?
What do I do if I donít agree with the strategy?
When should strategy change?

ACCA partner with accountingcpd.net to provide high quality CPD for members. As an ACCA member, you are required to complete at least 40 relevant units of CPD each year, where one unit is equal to one hour. 21 units must be verifiable; the other 19 can be non-verifiable.
Verifiable CPD
Your accountingcpd.net course counts as verifiable CPD, if you can answer "yes" to these questions:
Was the learning activity relevant to your career?
Can you explain how you will apply the learning in the workplace?
You select courses that meet these criteria, and as you complete each course you get a CPD certificate so you can provide ACCA with the evidence that you undertook the learning activity.