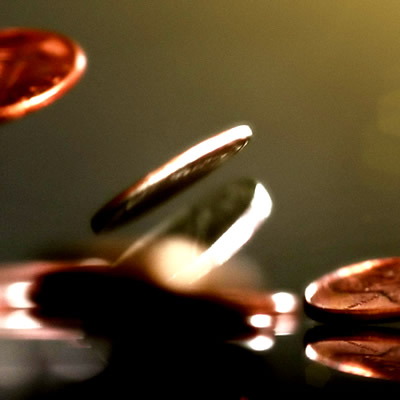 Working Capital Optimisation and Cash Flow Management
This course will enable you to:
Look at various aspects of the supply chain including commercial terms, discount structures, payment scenarios, and rights of lien and asset ownership
Understand how to minimise work in progress as it can take up space and shorten shelf life, and it represents uninvestable capital
Monitor and analyse stock to avoid it becoming a liability
Consider the use of the demand chain, such as commercial terms, compliance to these terms and credit rating agencies
Understand the reverse supply chain, the "green agenda" and corporate social responsibility
In the modern financial world it is vital to appreciate the complex relationships between any organisation's many functions. These relationships need to be understood right from when strategies are "rolled out" regarding cash flow through to when cash is actually received or paid.
The course explores the way working capital optimisation and cash flow management works through supply and reverse supply chains, inventory, and demand chain transformation.
This course is part of Nelson Croom's Issues and Debates suite of learning. Issues and Debates courses stimulate intelligent dialogue and debate and provide a valuable and evolving resource of professional knowledge and experience. These courses are topical, practical and highly relevant to today's changing market. Each module is split into two activities: Understanding the issues and Putting it into practice. The first encourages you to think about a topic, drawing on your own professional experience and knowledge. The second helps you to put ideas and/or theories into practice as part of your day-to-day work.
Supply Chain
What is the supply chain?
Valuing your suppliers
Commercial terms with suppliers
Payment scenarios
Developing discount structures
Applying payment scenarios to different suppliers
Reverse factoring
Work in Progress
What is work in progress?
Calculation and policies regarding revenue recognition
Expenses and overheads
Provisions
Cash milestone payments
Stock
What is stock?
Provisions - obsolescence and degradation
Valuation
Returns to suppliers
Demand Chain
What is the demand chain?
Commercial terms of orders
How orders should be won through a bid/no bid process
The compliance to orders terms
Financing of debtors
Credit rating agencies, reports and categorisation
Reverse Supply Chain
What is the reverse supply chain?
The "green agenda" - recycling, landfill, refurbishment & environmental pollution
Corporate social responsibility

ACCA partner with accountingcpd.net to provide high quality CPD for members. As an ACCA member, you are required to complete at least 40 relevant units of CPD each year, where one unit is equal to one hour. 21 units must be verifiable; the other 19 can be non-verifiable.
Verifiable CPD
Your accountingcpd.net course counts as verifiable CPD, if you can answer "yes" to these questions:
Was the learning activity relevant to your career?
Can you explain how you will apply the learning in the workplace?
You select courses that meet these criteria, and as you complete each course you get a CPD certificate so you can provide ACCA with the evidence that you undertook the learning activity.