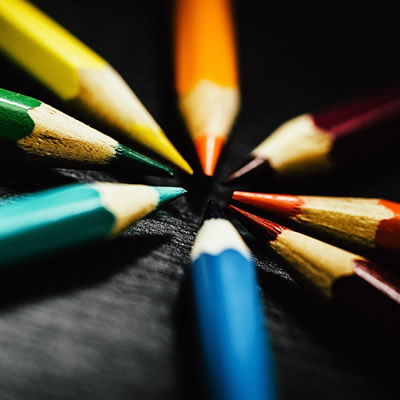 Working in Accounting and Finance Teams
This course will enable you to:
Understand how to establish a team
Develop an understanding of effective teams
Identify objectives for teams and individuals
Address conflicts within a team
Understand how to manage a team remotely
Give appropriate feedback to a team
The ability to work in a team is a key skill needed for accounting and finance professionals. Teams can range in size and complexity from a team of hundreds of people managed by an engagement partner responsible for the audit of a multi-national organisation, to a team comprised of two accountants working on a project for their manager.
Teamwork skills encompass many things which are essential in today's business environment, and are one of the top characteristics that employers look for in potential new recruits. Issues relating to teamwork, such as ensuring the competence of the team and the importance of supervision, are closely linked to quality control; and for accounting and finance professionals, especially those providing assurance services, demonstrating compliance with relevant quality control regulations will always be of the utmost importance.
Why is teamwork important?
How is teamwork defined?
Why is teamwork linked to quality control?
What are the dynamics involved in establishing a team?
What makes an effective team?
Establishing the team
How are team members selected?
Why is competence a crucial issue in terms of quality control?
How are goals or objectives for the team and the team members established?
According to which criteria should tasks be allocated and delegated in the team?
How can good working relationships within the team be established?
Directing and supervising the team
Why are direction and supervision important?
How can good leadership of the team be ensured?
Why is good communication important?
How can conflicts within the team be addressed?
What challenges are faced when managing a team remotely?
Reviewing work and performance appraisals
Why is the review stage so important when working in a team?
What are the benefits of reviews and performance appraisals?
How is a thorough review stage planned and executed?
How should feedback be given to team members?
What is the outcome of an appraisal?

ACCA partner with accountingcpd.net to provide high quality CPD for members. As an ACCA member, you are required to complete at least 40 relevant units of CPD each year, where one unit is equal to one hour. 21 units must be verifiable; the other 19 can be non-verifiable.
Verifiable CPD
Your accountingcpd.net course counts as verifiable CPD, if you can answer "yes" to these questions:
Was the learning activity relevant to your career?
Can you explain how you will apply the learning in the workplace?
You select courses that meet these criteria, and as you complete each course you get a CPD certificate so you can provide ACCA with the evidence that you undertook the learning activity.